Posted on
99.3% of UK businesses fall into the 'small' category (i.e. less than 50 employees).
Many of these are struggling to put aside an annual marketing budget, even though the majority believe that their business would benefit from the boost.
Specialists at the Centre for Economics and Business Research (CEBR) have estimated that the average SME currently spends in the region of £24K per annum on their marketing activities.
Now, £24K might seem a large chunk of money for micro companies, but in 'North of England' terms, this probably equates to a typical average salary of a marketing executive with 1-2yrs experience.
And if you weigh up that for every £1 spent on advertising1, the results that SME's are likely to see are often up to 8 times more than their larger counterparts. So these figures do make you stop and think.
1-The Advertising Association in 2014 using econometric analysis by Deloitte).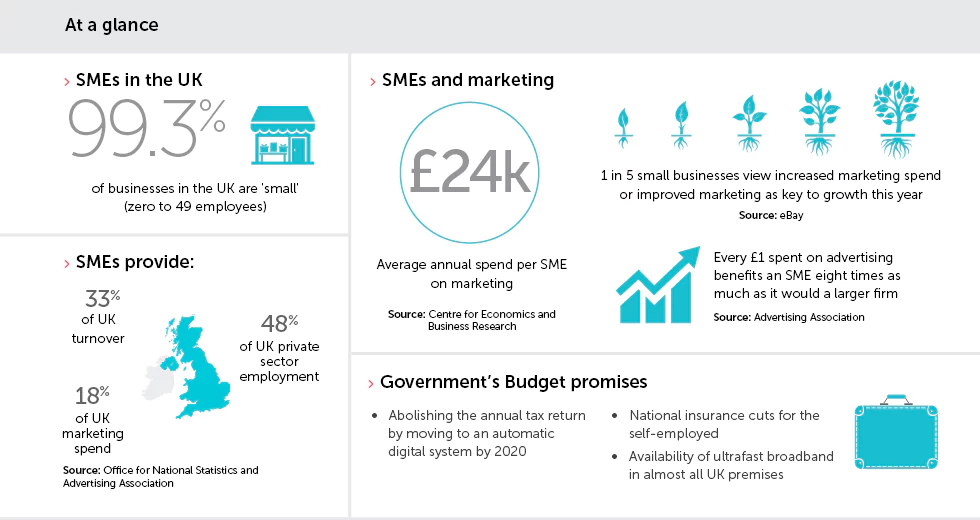 According to a report carried out by energy brand Opus, who looked into the way that 500 UK SMEs saw marketing and PR, almost 57% of respondents thought that they could probably benefit from a marketing lift, to help them achieve their full potential. Almost three-quarters of these said that marketing was important to them, yet 40% said that a lack of budget was their biggest barrier to spending more on marketing and PR, followed by 25% mentioning a lack of expertise and 25% a lack of time.
Ed Relf, CEO of the mightily successful Laundrapp and former head of marketing at Mind Candy, stresses the need to maintain marketing spend, "If you're not spending money, you're not acquiring customers; and if you're not actively acquiring customers, you won't build a successful business."
Marketing – without breaking the bank
Here at Amberry, we know only too well that there are plenty of ways for SMEs to drive growth via shrewd and savvy marketing, and all without breaking the bank.
So how do the latest SME's manage marketing these days …
FEVER-TREE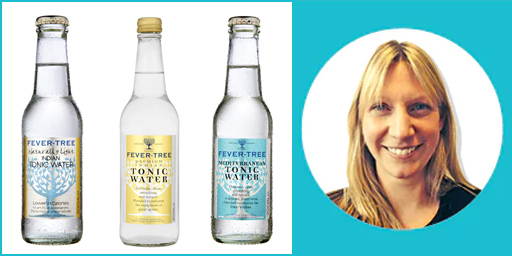 For drinks brand, Fever-Tree – who supply premium tonic water and mixer drinks to hotels, bars and supermarkets – the importance of marketing has heightened as the company has grown.
The brand admits that because budgets are extremely limited, it is more important than ever to make sure their marketing is highly targeted.
Saskia Meyer, Marketing Manager at Fever-Tree, said, "In the early stages of growth, we needed to get the Fever-Tree brand core message out to the right audience. So we focused on educating the bars, restaurants and hotel owners – so that they could teach the consumer about the product range.
For their tonic water range, they also used the strength of cross-promotional partnerships with other premium gin brands such as Bombay Sapphire and Tanqueray. They did this by providing discount coupons on the necks of bottles, which included messages about why they should choose premium mixers for premium gins.
"We have complete buy-in at Fever-Tree, and everyone believes that marketing is an essential part of the business," Saskia continued "Having such a terrific product is great, but we have worked hard on our marketing strategy to get the message out to the right people."
SPICE KITCHEN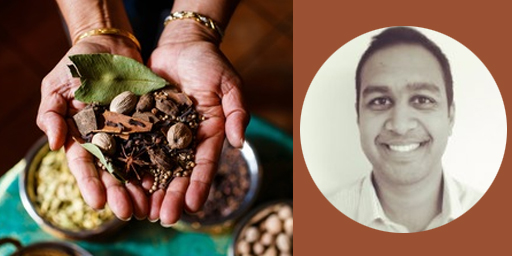 Spice Kitchen is an online spice retailer that doesn't employ internal marketing staff; instead, it hires freelancers (just like Amberry) according to the company's requirements.
Using a website where businesses hire people by the hour for specific tasks, Spice Kitchen's Founder, Sanjay Aggarwal, strongly advises other SMEs to consider taking the "dipping in and out of marketing activity" approach while they are still small, or when they find themselves with a limited budget.
With a degree in management and marketing, Sanjay uses his knowledge to push marketing strategies that he thinks will drive his business. The brand initially set up as an online store with eBay, but they now sell on 12 other online portals.
"Word-of-mouth marketing is so important for us," Sanjay said. "There are certain elements of our business which, as it happens, are really quite important to our customers; and we never even realised this until we talked to them.
"I'm a great believer of connecting with people who work in similar businesses and industries; finding out what they do and how we can mutually support each other. This type of networking is crucial. You can read all the self-help books you want, but if you speak to people who are doing it already, you'll climb the ladder of success much quicker.
Spice Kitchen is also active on social media and runs regular competitions to build engagement with customers. It sends out free samples to influential bloggers to generate PR coverage and has plans to appear at local and national food festivals.
---
© Anne-Marie Armstrong 2017